First up, apologies for posting this on the 5th of Jan, 2020. Not only my miss, but also in the process 2019 became the first year since I started blogging 15 years back, that went without a single post. Holiday travel is to be blamed a bit but all excuses really. Anyway, moving on to the annual update.
This is the 11th year of this tradition, and as always here's a recap of the prior years -
2009
,
2010
,
2011
,
2012
,
2013
,
2014
,
2015
,
2016
, 2017, and 2018.
The big story of this year for me was the sudden U-turn of quality cinema in Bollywood, which had been steadily picking up steam through the decade. This was especially amplified by some of the best international cinema had to offer (e.g. the much praised Parasite from South Korea and Shoplifters from Japan). Hollywood was a bit of a mixed bag with plenty of high quality content from surprising corners, while the stranglehold of Disney on the box-office was near complete with an Ironman grip - more billion dollar earners than ever before (and the all time highest earner, after a 2nd release - Avengers Endgame).
On the movie related personal front this year saw 3 changes to the movie chronicling efforts:
1. My movie review podcast
Worth A Watch
, launched in 2018, was revived in its new form as a collaborative weekly podcast with Shabeer Ahmad, Diptakirtiu Chaudhuri, and a few other movie loving friends. We slipped a bit again towards the end of the year but plan to get back to a regular weekly cadence soon.
2. The ratings had been on a 0-10 scale for over a decade, but realized this takes away from the finer points of the overall experience and makes it into a soulless ratings game. 2019 saw the switch to 4 ratings groups - Terrible, Bad, Good, and Great. However, here's announcing the next change starting 2020 - no more ratings, period.
3. Created a mega Twitter thread of all movies watched in the year which makes it for easy reading for anyone picking up at any point. Here's the
2019 Twitter Movie Thread
. Received many responses from a lot of you, and this is something I plan to proceed with in the next year.
Now time to look at the numbers.
Here is the Summary Table (in its 13th year) of movies released in the same year (2019 for this post) that I watched.
Year # Seen Hindi:English:Others Top Rating Avg. Rating
2007 32 22:10:0 9.0 5.78
2008 30 23:7:0 8.5 6.35
2009 24 18:6:0 9.0 6.85
2010 25 16:9:0 8.5 6.62
2011 22 15:6:1 8.5 6.77
2012 28 12:11:5 9.0 7.33
2013 28 14:14:0 9.0 7.12
2014 16 10:6:0 9.0 6.16
2015 26 20:6:0 9.0 6.55
2016 30 17:13:0 9.5 6.98
2017 31 17:13:1 9.0 7.03
2018 87 23:59:5 9.0 7.29
2019 86 12:65: 9 10.0 7.45
The split of the movies by source (not just 2018 movies) was as follows.
And now for rankings. As always, Top 5 Hindi and Non-Hindi movies of the year (released in 2019). Disclaimer: I haven't watched a few highly acclaimed movies such as Uncut Gems, Little Women, Bala etc but on the whole with 86 current year releases I feel I have done justice to most. Also, tweet reviews of every movie watched can be found the in
2019 Movies Twitter thread
.
Non-Hindi Movies (not including documentaries)
5. The Peanut Butter Falcon (English)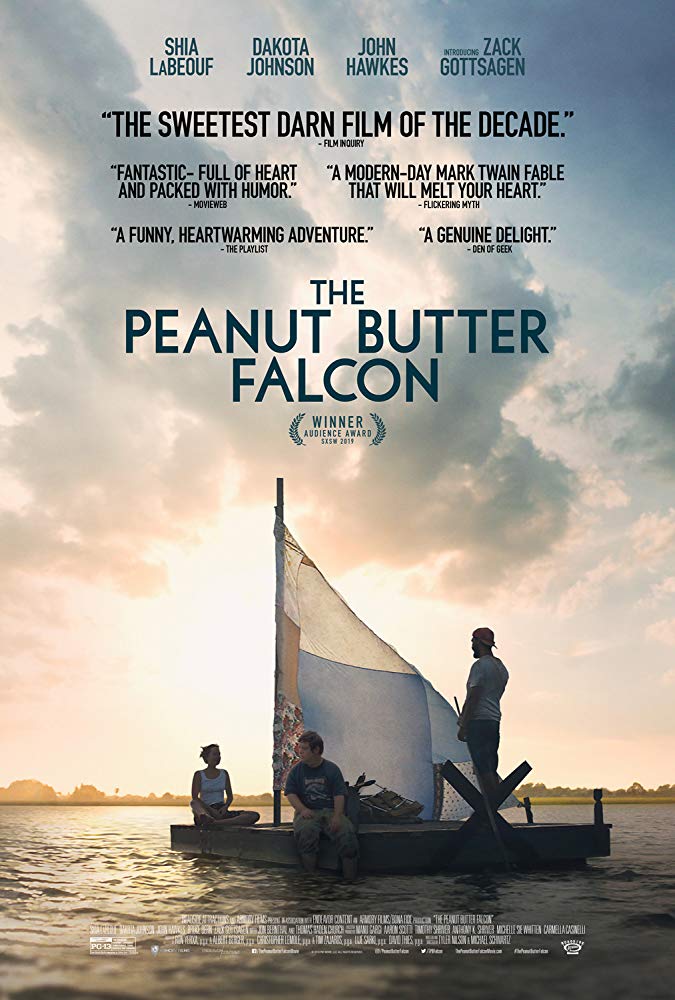 How good was this movie? Not once you realize it's the directorial debut of Tyler Nilson
and Mike Schwartz, the camerawork is breathtaking, but it's the story, and Shia Labeouf and Dakota Johnson AND ZACK GOTTSAGEN - what a performance!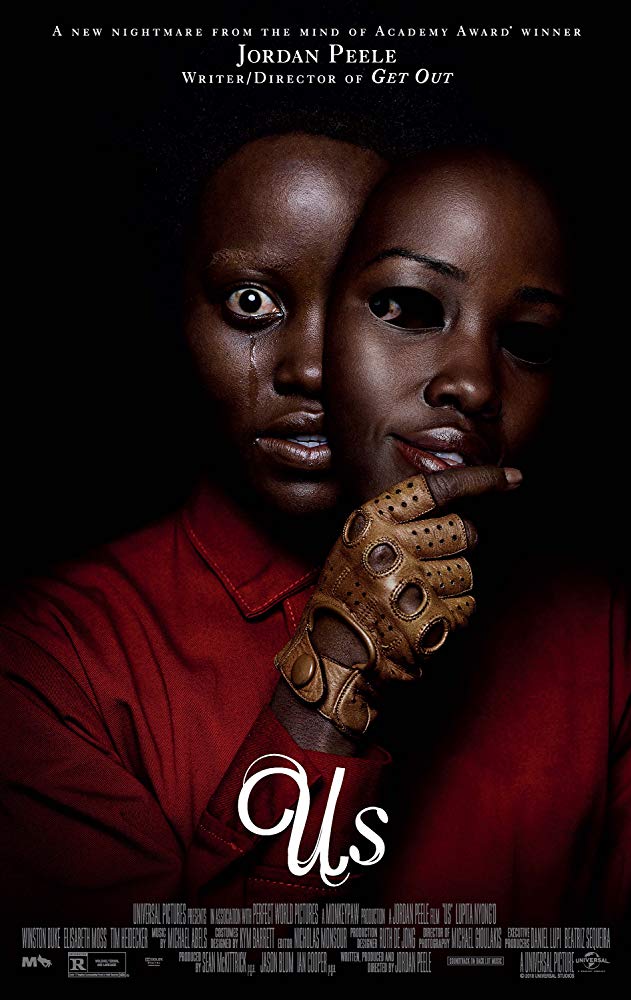 That truly rare 'spook'tacular movie which is more of a puzzle with layers that you Peele as you keep going back to it. Goes a step or two beyond Get Out in his social-horror wheelhouse. Writing, sound and of course performances raise the bar very high.
3. The Farewell (Chinese/English)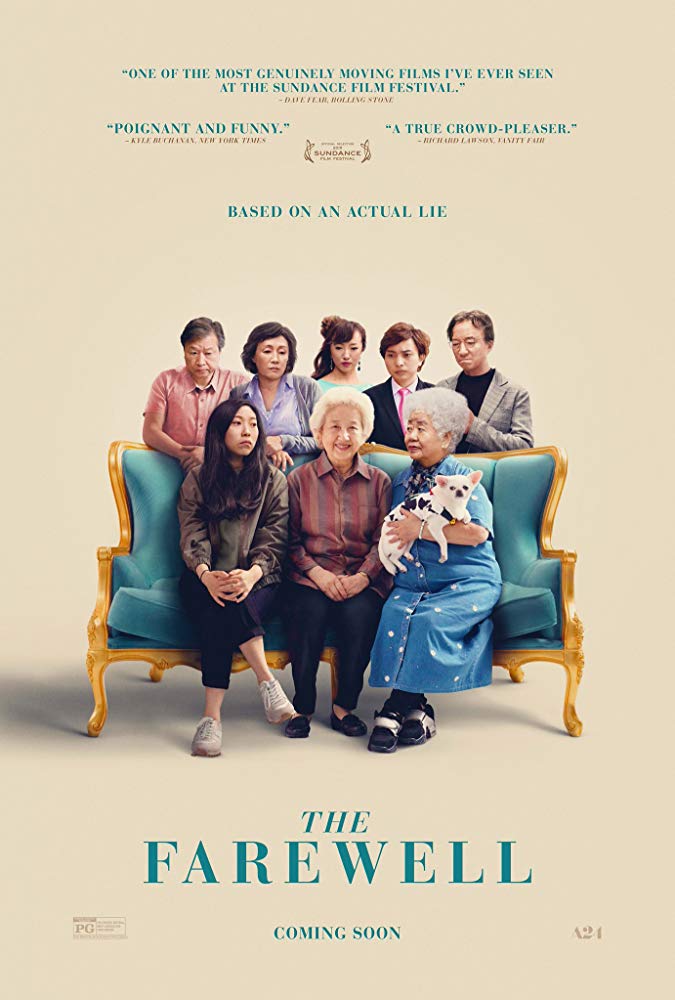 Moving, humorous, attention to detail & while set in China with a American-Chinese protagonist, was taken aback to see the similarities with Indian culture. Nai Nai wins & melts your heart, but the entire cast creates several moments that stay with you.
2. Marriage Story (English)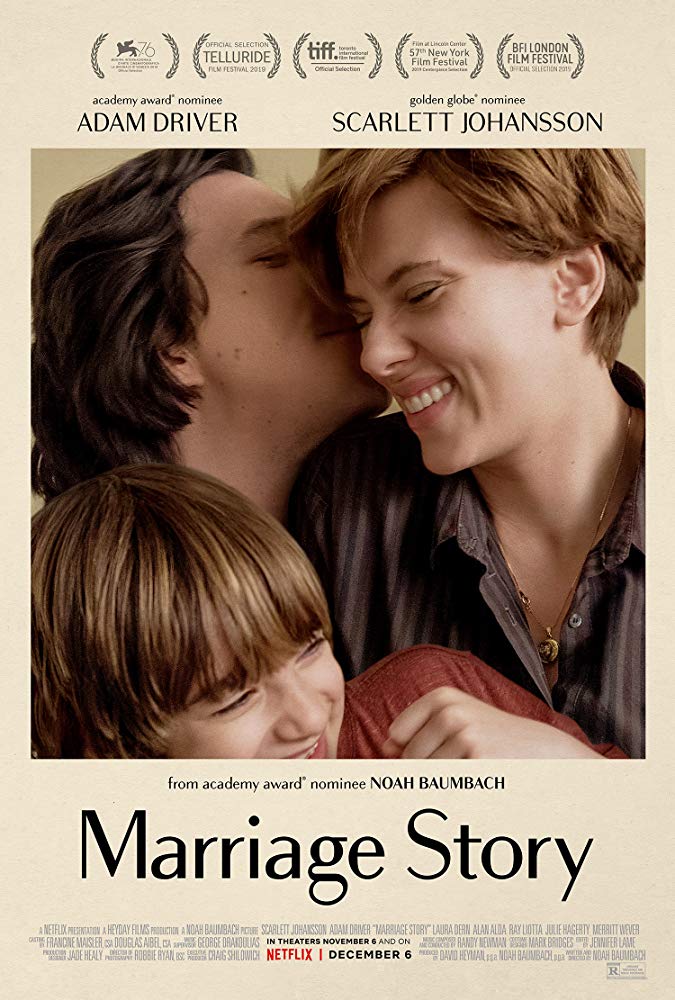 How good was this movie and Adam Driver & Scarlett Johansson? Breezy handling of the complex subject of marriage/divorce/custody makes this feel like a comedy, but the angst & anguish keeps seeping through the pores, with a climax to remember. Brilliant.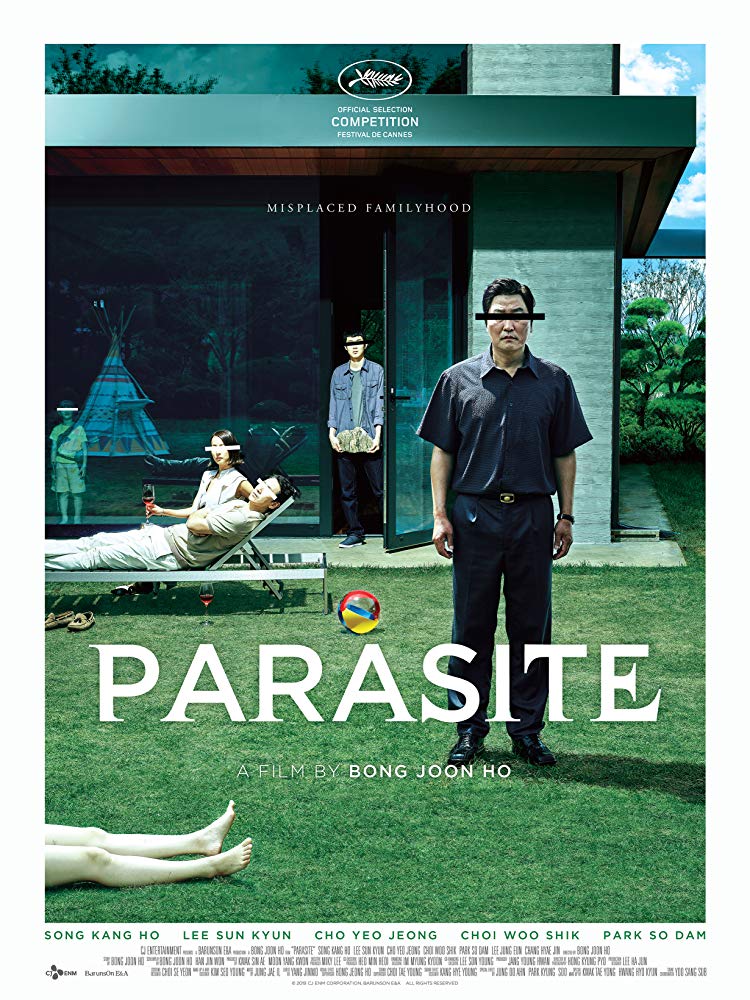 Social commentary, intelligent and wacky comedy that goes from ticklish to real dark real soon, to a second half that keeps getting better with every twist. Impeccable performances by entire cast and the house. As close to perfection as a movie can get.
Hindi Movies (not including documentaries)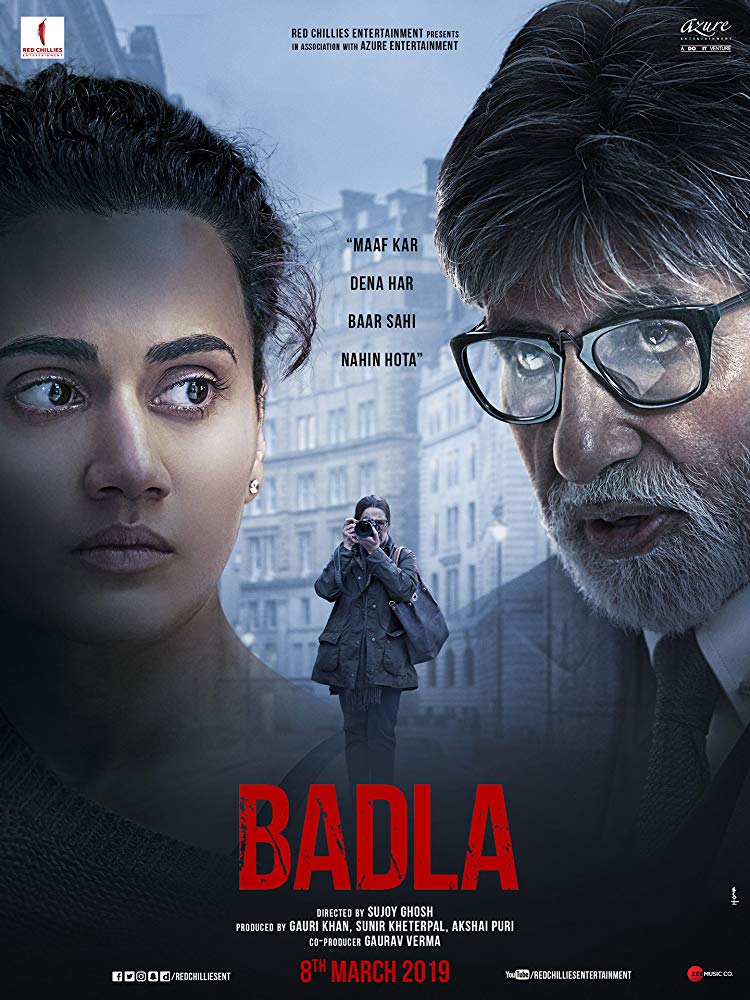 Gets a three thumbs up Worth A Watch rating from
Shabeer Ahmad, Diptakirti Chaudhuri, and me. Listen to
our podcast
f
or the details and let us know your thoughts. Streaming now on Netflix.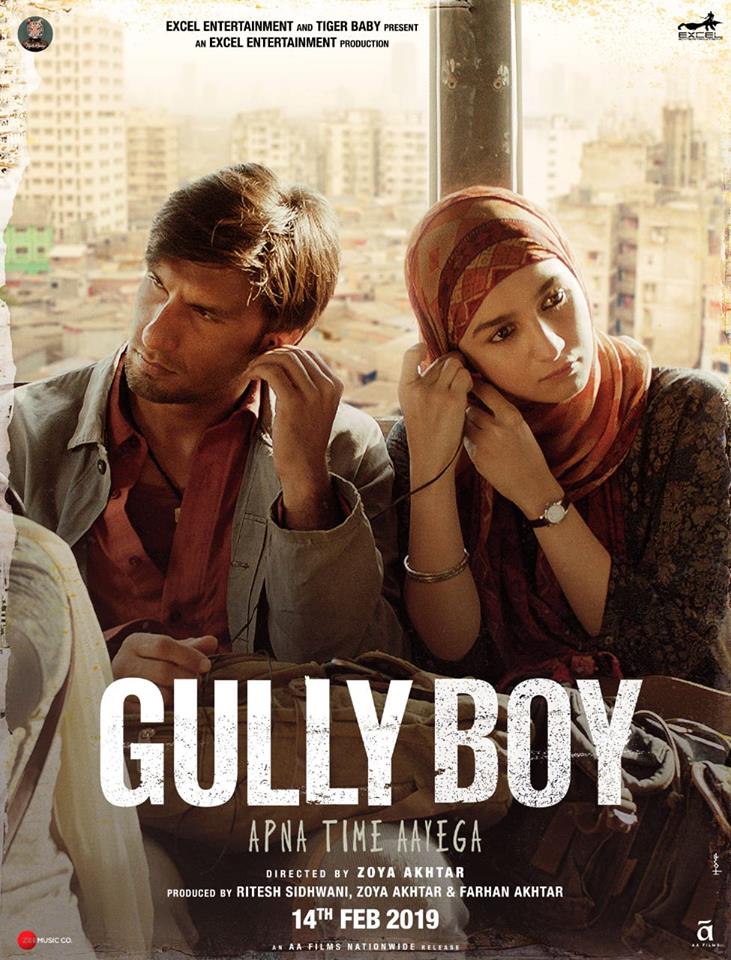 Didn't go in very convinced about the plot and theme, and won't say I came out a convert as a desi (or any) hip hop fan, but that's the benchmark of a good work of art to keep you engaged through something you aren't necessarily gravitating towards. Strong performances by the core team.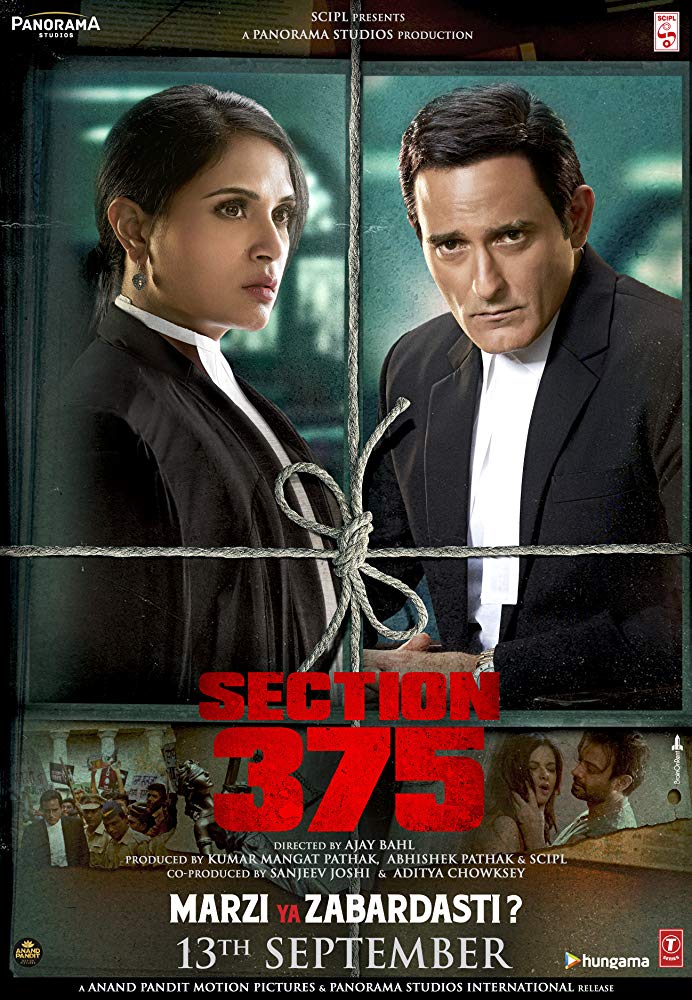 Bollywood's follow up to the 'No Means No' trendsetting Pink, and this one takes a more provocative look at the #MeToo movement. Some tense courtroom scenes, but at the heart of it, this perhaps defends #MeToo more than some more obvious movies and stories.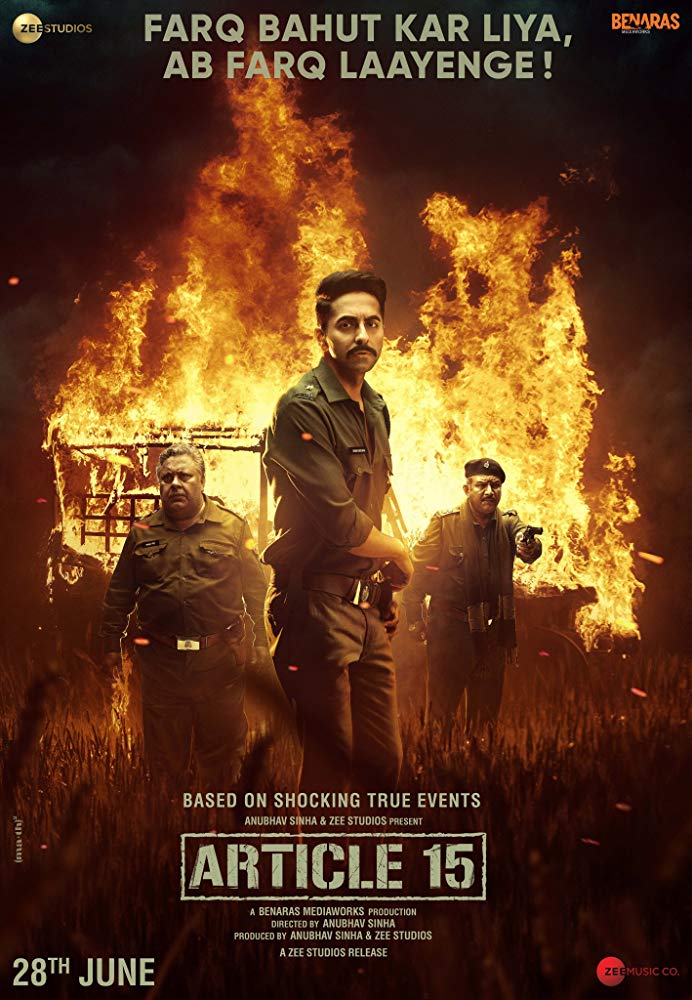 This hard to watch (but must watch) movie by Anubhav Sinha
on India's present day caste based atrocities gets a [Great] from me. Link to podcast where Diptakirti, Shabeer and I discuss it (now streaming on Netflix worldwide). Link to podcast.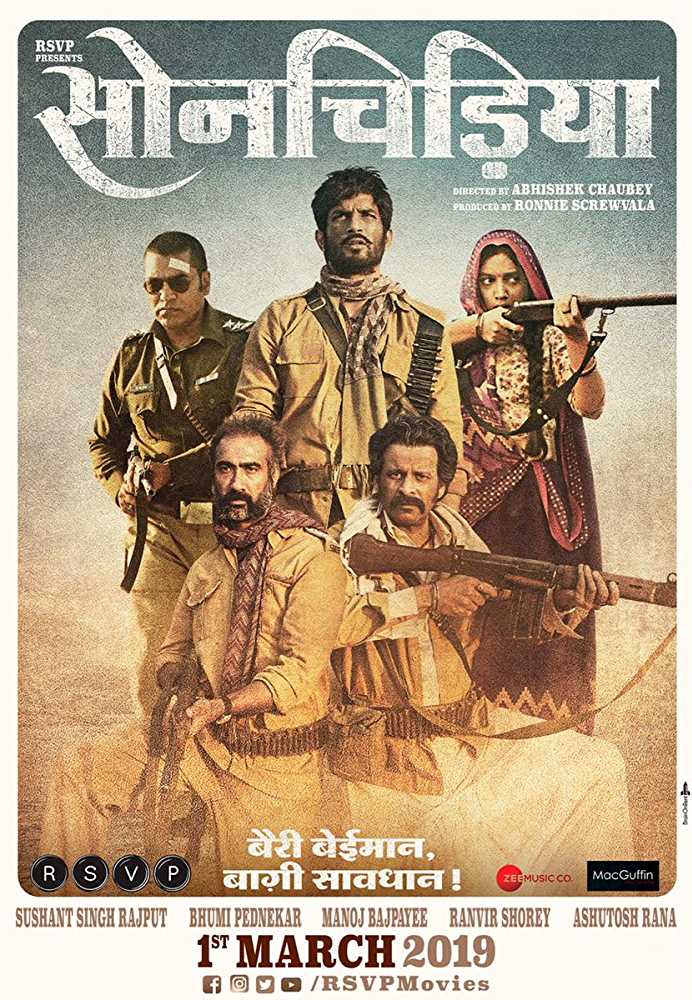 Maybe the biggest underrated Bollywood movie of the year. Superb performances, sometimes hard to watch, but you always remain invested, in various ways. Flipping through and mixing genres seamlessly throughout. Please watch when you can.
Oscar Predictions
The final segment of the post started from last year is the Oscar predictions. 5 movies that I feel will get a Best Picture nomination. My score last year was 3/5 (Got Blackkklansman, A Star Is Born, and The Favourite correct). This year's predictions are:
The Irishman, Joker, Parasite, Once Upon A Time In Hollywood, and Jojo Rabbit.
We will know in a few days.
Final list of ALL movies watched in 2019 (including documentaries, alphabetically ordered)